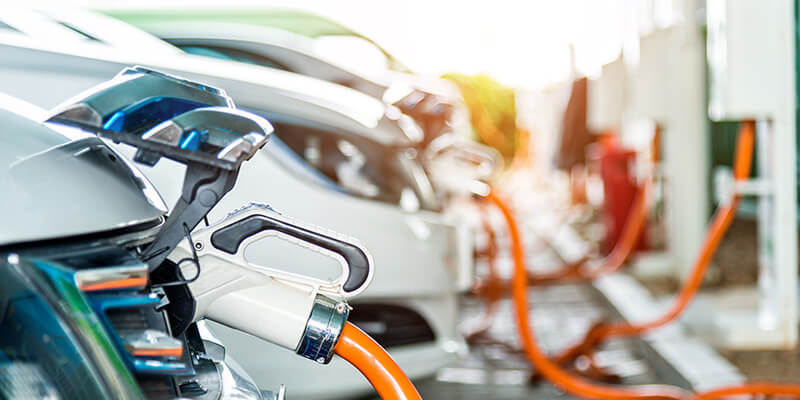 The electrical revolution is upon us.
Businesses, governments, and individuals around the globe are all embracing a vision of a fully electrified future — and once that happens, there will be no going back to fossil fuels.
Over the next two decades, no sector will change more due to electrification than the transportation industry.
Electric vehicles (EVs) are already commonplace on our nation's highways, and soon they will be in the majority. Corporate fleets, buses, trains, and even air travel will be transformed by the widespread adoption of electrical transportation technology.
So, why am I sharing this with you, a retrofit professional?
Because more and more clients — and potential clients — have been asking about electric vehicle charging stations. After all, it's a natural add-on to any retrofit project.
"Electric vehicle charging stations are in high demand – and a natural add-on to any retrofit project."
You're probably not that surprised by this. Organizations and building owners aren't just thinking about lighting these days. You know they're thinking about all the different ways in which they, their employees and their visitors use energy.
So, if they aren't already thinking about EV charging station installation, they will be. Soon.
3 Factors Driving the Demand for EV Charging Station Installation
Just a few years ago, electric vehicles were a niche interest for technophiles and environmentalists. Now everyone's considering a switch to electric. What happened?
Three convergent factors are powering the EV revolution:
1. Government Policies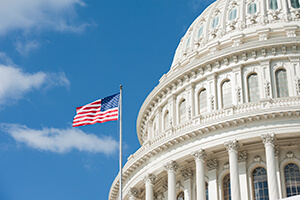 Electric vehicle charging stations are a key element in the current U.S. presidential administration's recent infrastructure push. This April, the White House called for a $15 billion investment to fund a nationwide network of 500,000 EV charging stations .
Several U.S. states are also undertaking their own electric vehicle initiatives. California intends to install 250,000 EV charging stations by 2025, and 12 state governors have signed a letter calling for the U.S. to phase out the sale of gasoline-powered cars entirely by 2035.
2. Automaker Investment
When Ford introduced the F-150 Lightning pickup truck this spring, it trumpeted the development as "a defining moment." They may have been right.
One out of every 16 vehicles on American roads is an F-150. That the iconic truck model is going electric signifies a seismic shift among automakers away from fossil fuels and toward electric.
Ford is hardly alone. Aiming to become the largest manufacturer of electric vehicles in North America, General Motors said in June that it will boost its investments in electric and autonomous vehicles to a stunning $35 billion through 2025. Volkswagen plans to cease producing internal combustion cars for the European market by 2035, with the U.S. market to follow soon after.
3. Consumers and Fleets Transitioning to Electric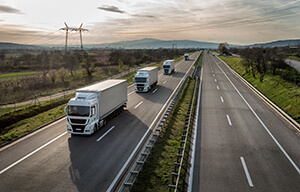 In each of the past three years, electric vehicles accounted for about 2% of new car sales in the U.S. But that percentage will look radically different in just a few years. Close to four in 10 Americans say they will at least consider an electric vehicle the next time they shop for a new car.
People are beginning to understand that electric vehicles are cheaper to maintain than gas-powered cars, cost less to fuel, and are more pleasant to drive (not to mention better for the environment). Once drivers switch to electric, they rarely go back to gas.
Companies are also exploring the money- and planet-saving potential of electricity for their corporate fleets. Delivery giant UPS has ordered 10,000 electric delivery trucks, Amazon is buying 100,000, and FedEx has pledged to go entirely electric by 2040. (The enormous U.S. government fleet is going electric, as well.)
Why EV Charging Stations Are a Growth Opportunity for Retrofitters
The trends I cited above show that, sooner or later, nearly every commuter in America will be driving an electric vehicle. And nearly every corporate fleet will be fueled on electricity.
That means many of your customers are wondering right now how to put the charging infrastructure in place to power both their corporate vehicles and their employees' cars.
To solve this problem, they're looking for qualified, skilled experts who can help them take advantage of government and utility incentives and install the proper number and type of EV charging stations to meet the demands of 10 to 20 years from now.
Sound like anybody you know?
Adding EV charging stations to your services as a retrofitter is a major opportunity to diversify your business, offer more options to your customers, and capture consistent revenue as the market grows.
And it's going to grow. Quickly.
According to the Business Research Company, the global EV charging station market will grow from $5.8 billion in 2020 to $6.79 billion in 2021. By 2025, the report predicts, the global market for EV charging stations will balloon over 31% to $20.49 billion.
(One particularly promising target for retrofitters may be retail businesses and gas stations eager to upsell drivers during fueling stops.)
Adding EV charging stations to your services as a retrofitter is a major opportunity to diversify your business, offer more options to your customers, and capture consistent revenue as the market grows.
How to Break Into the EV Charging Station Installation Market
By 2025, the global market for EV charging stations will balloon over
31%
to
$20.49 billion
.
My company, ChargePoint, has been focusing exclusively on charging stations for over a decade. As of this writing, we've delivered around 125,000 stations — so we've had a front-row view of where the market is headed.
And it's looking good.
Our analysts expect that about 1.5 million commercial EV charging stations will be installed in the U.S. over the next three to five years.
That's not much time to pivot or scale your business if you haven't already been heading in that direction. So, your best bet may be to partner with a company with expertise, experience and success in the market, who can then provide you with the hardware, software and know-how to get started in the EV charging station business.
When you become a ChargePoint partner, we train you on:
How to identify opportunities for EV charging installation.
How to sell EV charging effectively.
The incentives you need to know about.
Other crucial skills and information that will help you get the most out of our partnership and the EV charging market.
At ChargePoint, our goal is nothing less than creating a future where all people and goods move under electrical power. But just like you, we know we can't do it all ourselves. That's why we've created a trusted partner network that includes value-added resellers providing services like project management, RFP response and turnkey projects. Energy service companies and lighting retrofitters typically fall into this category. So when you work with ChargePoint, you gain access to an amazing network of experts, helping you grow and diversify your revenue streams and future-proof your business.
Finally, I should point out that adding EV charging station installation to your services is easier than ever now, thanks to SnapCount's recent update. You can integrate EV charging station installation into your retrofit business while working within the same sales, auditing and project management platform you've come to rely on.
SnapCount unveiled support for EV charging auditing during my presentation at the SnapCount Retrofit Showcase 2021. Watch to the end of the video to see a few screenshots.