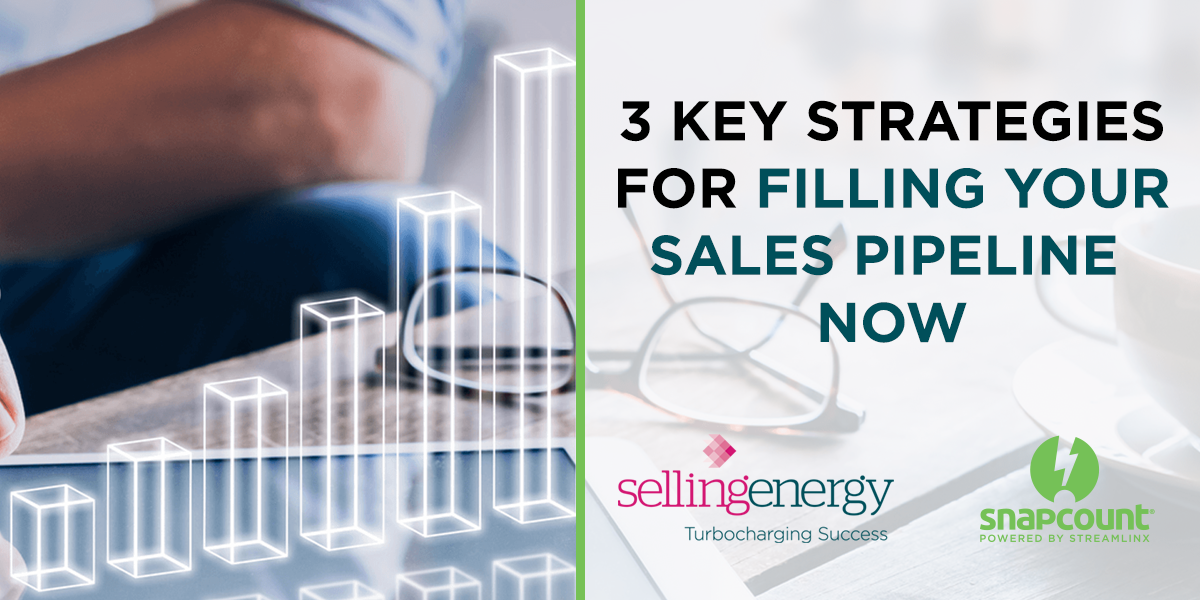 Like most businesses these days, lighting retrofit contractors are constantly looking for creative ways to fill their sales pipeline despite dual headwinds of pandemic and recession. One approach is to "mine for gold" among your past proposals, which was the theme of SnapCount and Selling Energy's co-sponsored June webinar.
To further unpack this topic, the Selling Energy and SnapCount Teams hosted a live webinar teaching you:
Know which segments you should be targeting given the impacts of COVID and the recession
Generate more leads than you need through smarter outreach; and,
Keep those lighting audits and proposals flowing despite the constraints of social distancing.
If you need help keeping your pipeline full despite today's challenging environment this webinar is for you.