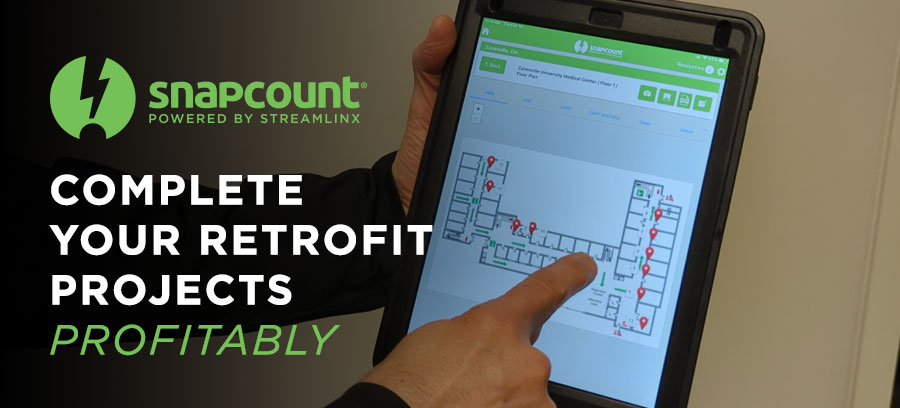 You've conducted a thorough audit, selected the best lighting solutions and delivered a winning proposal that makes the sale. And while your customer will undoubtedly receive a "profit" in terms of cost savings as a result of your project, can you always say the same?

Purchase order errors, lack of communication with vendors, and sub-standard material management can all but sap your profits in a retrofit project. Fortunately, there's a digital solution enabling retrofitters like you to not only win projects, but also complete them profitably.
SnapCount's Operations Module provides you with the functionality required to control when and how material orders are created, improve communication among all parties involved in a project, track job performance and "wow" your customer with before and after project results. See it in action in this webinar recording!