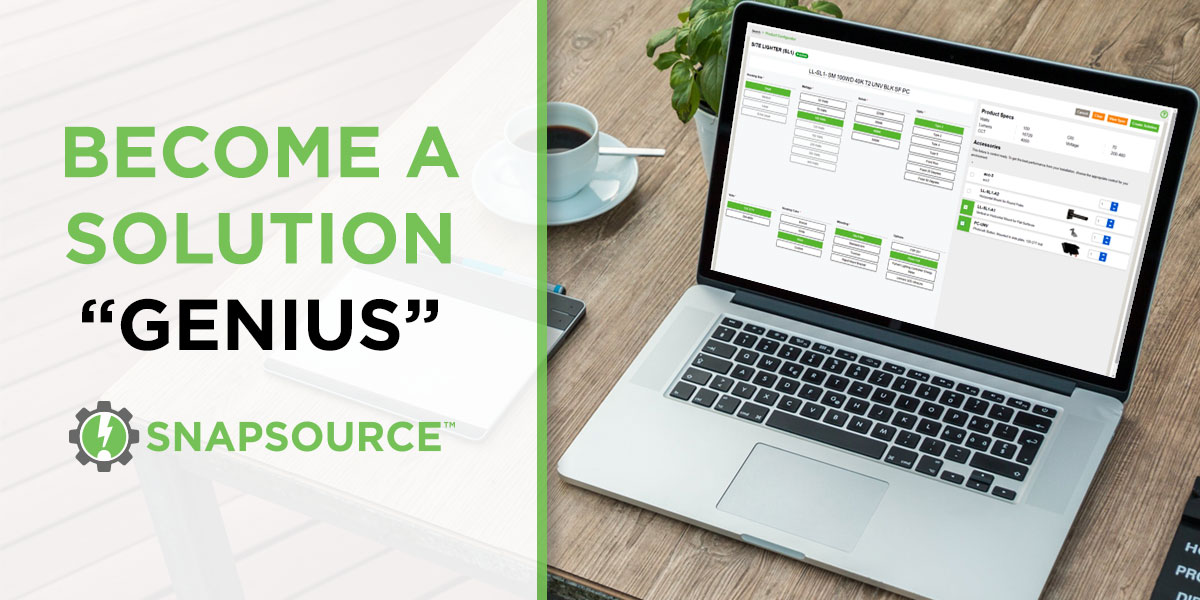 You've taken the time to conduct a thorough lighting audit and now it's time to find the optimal solution for the customer. But how do you know if your catalog of solutions and pricing for those solutions are up-to-date and match your required specifications? With part numbers and prices changing daily, finding the right solution can bring a proposal to a stall.

Fortunately, there's an all-in-one platform to turn you into a lighting solution "genius". SnapCount brings you the brand new Solution Genius, drastically reducing the time and effort required to find the best lighting solution for the job. Coupled with accurate product data featured in the SnapSource Product Hub, finding and sourcing the best lighting solutions has never been easier.
See the Solution Genius in action in this webinar recording!