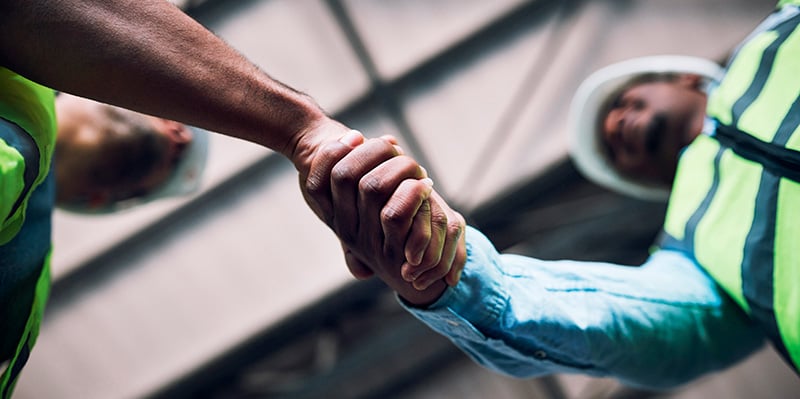 The key to growing your business can be found in building partnerships in the energy-efficiency industry. As the chief executive officer of ECM Holding Group, a leading national provider of energy-efficiency retrofit technologies, I see the value of these partnerships on a daily basis through our work alongside Energy Service Companies (ESCOs).
Because ESCOs want their efficiency projects to save energy across as many measures as possible, it's important for them to foster good relationships across the industry. In turn, ESCOs bring their partners a lot of work. In our case, nearly 90% of our business comes from the relationships we've built with our ESCOs.
Want to make partnerships the cornerstone of your own business? Here's what you need to know.
Partnerships in the Energy-Efficiency Industry Are Based on Experience and Trust
The first thing to know about establishing and growing an effective partnership is that it's a constantly ongoing project. At every touch point you have with your partners, you have an opportunity to demonstrate to them what kind of partner you'll be. Do you choose to be dependable? Or do you fall short of what you said you'd do?
Whether you're just starting out or you're looking to grow, it's important to keep these questions front and center. When our business began in 2009, we started with a single customer. Now, in 2023, we've done work in every state in the United States as well as in Puerto Rico and Guam. Growth like that happens in a relationship business like ours, where the work you do on a project brings you referrals for others.
When a partner you've worked with in the past does work for a new ESCO, they're more likely to bring you in if you've already worked to build trust. If you're just starting out, you can distinguish yourself to potential partners by being willing to travel, demonstrating your reliability, and matching the rigor of this industry with your own work ethic.
This goes in the other direction, too. When an ESCO reaches out to ECM Holding Group, we look for partners we trust for subcontracting labor. The reality of our industry is that it doesn't make much financial sense to maintain a staff level based on your maximum workload.
Instead, when the workload increases, we use partners in various trades when we need them. And we, too, look for people who have distinguished themselves and earned our trust. Hiring qualified, hard-working people increases our own ability to take on varied types of work and offer more to the ESCOs that hire us.

It Pays to Be Careful About How You Build Your Network of Partners
When you have the potential to take on a new job, you may feel some pressure to quickly take on new partners in order to broaden your skill set. Some people in our industry take the view that you also should open bid everything you can, which can potentially help drive down your costs up front.
But these approaches come with a lot of potential risk. When you don't know your partners, it can be hard to predict the level of workmanship that you're going to get. Unfortunately, if one of your partners does bad work, you may be the one to suffer reputational damage.
None of this is to imply there's not a competitive nature to our business, or that you shouldn't open jobs up to a bid. But before you do, it's a smart idea to narrow it down to partners you trust. When you're just starting out, that list might not be long, but it's much better to be careful and methodical about how you build your network than to take unnecessary risks with your business.
In some cases, it can also be smart to include third-party certifications as part of your vetting process. For example, if you don't have enough audit support, you'll want to make sure the partners you hire are certified to use tools like SnapCount. Such certifications can act as one more data point to help inform your final decisions about which partners you choose to work with.
But what if you're just getting started in the industry? While every job is an opportunity to network, professional conferences and organizations are also a great way to meet partners. The Energy Exchange is an industry event put on by the U.S. Department of Energy, and which attracts more than 2,000 attendees every year. I would also recommend you join NAESCO and attend their in-person conferences and events — it's a great way to connect with new people.

The Industry Will Change. Don't Let That Affect How You Treat Customers.
Trends move through our industry just like any other. For example, I've observed that ESCOs will take a different approach with their projects every few years, aiming to find the best way to serve their customers while picking up extra margin.
Right now, in the lighting industry, the trend is for ESCOs to take more on in-house and be their own lighting contractor. In a few years, though? The trend will reverse, and they'll be looking again for reliable partners.
When things shift and change, you may be tempted to change along with them. There's nothing wrong with trying new ways of approaching your business, so long as you don't lose trust with your partners. Honor agreements, perform great work, and deliver when you're asked to deliver. Likewise, continue to invest in your partnerships, and remember the time and effort you've invested into building them.
Why? Ultimately, because that's the best way to deliver for your customers. That is our chief purpose, after all. From the biggest ESCO to the smallest subcontractor, our goal should always be to make sure we always deliver for the customers we serve. When you and your partners stay aligned with this mission, it doesn't matter how the industry changes; your business will keep thriving and grow.