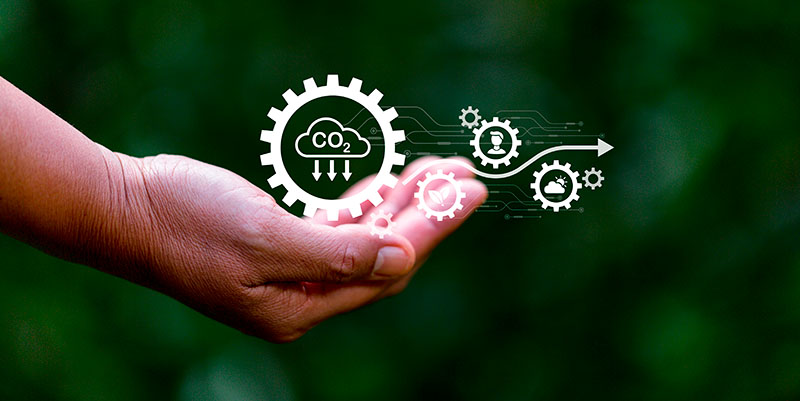 Over the last few years, there's been a tremendous push in the business community to meet sustainability goals. Many of these companies are now enjoying the fruits of their efforts, achieving their commitments, and reaping the benefits of energy efficiency.
But make no mistake: There's still a tremendous need in the market. One study by Princeton University revealed that it will require an investment of more than $2 trillion for the United States to achieve true energy sustainability. Much of that capital will be spent to upgrade lighting, controls, and HVAC — and to install electric vehicle charging stations.
For a company like Orion Energy Systems, this represents a huge opportunity. Orion's mission is to help customers accomplish their sustainability goals through innovative technology and exceptional service. But to get their products into the hands of more retrofitters, Orion needed a partner like SnapCount. Here's why.
A Mission to Provide Safe, Sustainable Energy Savings Solutions
Orion Energy Systems helps customers reduce their carbon footprint and achieve sustainability goals by providing high-performance LED lighting and cutting-edge technology. Their customers not only save energy, but they also do it with healthy, safe, and sustainable solutions that are good for business.
But Orion's commitment to carbon reduction goes beyond product offerings. One of their company goals is to reduce their own carbon footprint through programs like their recycling initiative, which recycled 92% of the materials used in their manufacturing process in 2021.
It is these core values and commitments that have helped position Orion as a trusted partner to companies seeking to improve their own energy consumption. It's a market demand that only keeps growing.
Building Sustainably Has Changed From an Option to an Obligation
Sustainable business practices are those that won't exhaust the resources that make business possible. In the context of energy, sustainability is about reducing energy consumption while relying more on renewable energy sources.
Once upon a time, building sustainably was a feather in a company's cap. These days, the confluence of corporate leadership, consumer demand, and government incentive has created an environment in which sustainability is an obligatory part of business operations. Business leaders are continually looking for new ways to be more energy efficient as a key part of achieving sustainability goals. This means big opportunity for anyone in the retrofit market.
How Orion Meets Market Demand for Energy-Efficient Lighting Products
As a manufacturer, Orion addresses this industry need by providing one-source solutions for large, national LED projects and customers. Their products are well regarded in the market, as seen by their high bay light fixture that was ranked #1 for energy efficiency.
Orion's clients see a substantial reduction in energy costs, with an average payback period of 1-4 years. And thanks to Orion's U.S.-based manufacturing, they can offer customers industry-leading lead times. It's not surprising, then, that their products are trusted by Fortune 500 companies like Coca-Cola, Dollar General, GE, and the United States Postal Service. And when Orion needed retrofit software? They trusted their business to SnapCount.
A Partnership to Achieve Sustainability Results
There's a lot to consider when installing lighting fixtures within an existing facility. For retrofit projects, Orion must take into account reducing the payback period, minimizing labor costs, maximizing ROI, meeting electrical code and rebate requirements, and many other considerations.
To make sure their retrofit projects were a consistent success, Orion needed a tool that would make the transition to new fixtures as streamlined and easy as possible. They wanted a platform that could handle all aspects of a project, from the initial audit through completion and invoicing.
SnapCount was the answer to their needs. That's because SnapCount empowers company growth by offering a full-lifecycle retrofit platform that can handle everything from a detailed, granular building assessment to closing out a successful project. It also connects people with best-in-class products as well as skilled labor partners.
For retrofitters, SnapCount offers a one-stop source for everything they need to successfully conduct a project, from pulling together a plan to choosing the right people and products. When Orion realized the full capability of the SnapCount platform, they used it to help supply retrofitters with their industry-leading products.
The Right Products for the Right Projects
With so much work left to be done to advance sustainability goals, there is tremendous opportunity for retrofitters. Companies like Orion fill an important need in the market by providing the well-crafted, energy-efficient lighting products businesses need.
As a platform, SnapCount is designed to help make and grow those connections between retrofitters and product suppliers. We'll help you ensure you always have the right products to ensure your project succeeds — and the right software tools to get the job done.