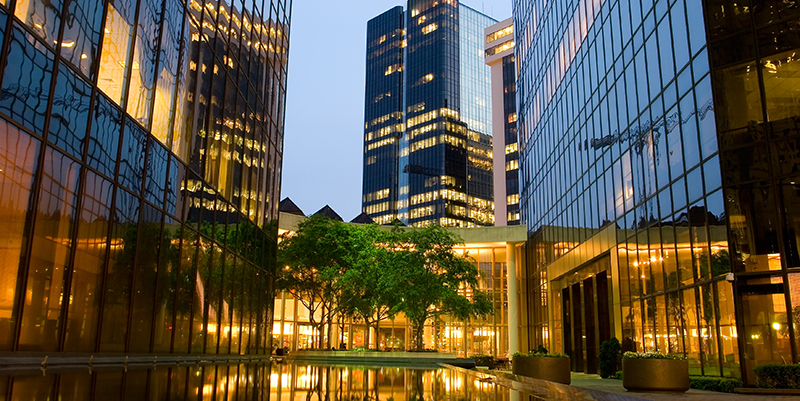 Think about how many lights are required to illuminate the work of a large corporation. We're talking about multiple campuses scattered throughout the country, each with several buildings, and a total of over 100,000 employees. The number of light fixtures can stretch to half a million.
Now think about the management challenge of replacing all those fixtures with efficient LEDs on time, within budget, and without disruption to business operations – oh, and let's outfit them with smart controls tied to a centralized IoT platform.
It's a staggering undertaking. And at Sustainable Turnkey Solutions, that's precisely what we do.
My friends at StreamLinx often talk about what it means to truly win a lighting retrofit project. Any sweet-talking salesperson can sell a deal. But a true win is when you get the right materials to the site on time, and when the labor shows up and performs exceptionally.
You can't say you've "won" a retrofitting project until your client pays the bill and is so happy that they refer you to others.
At STS, we specialize in getting those kinds of wins with some very big customers.
The Retrofit Model for Large Corporations
I observed early in my career how inefficient the retrofitting process can be for companies with hundreds or thousands of locations.
To this day, many companies are stuck in a cycle that dictates getting three bids for each individual site. This process is excruciatingly slow; it may take seven or eight months before the installation work can even begin, and an entire project can take a year. Worse, this process produces inconsistent results across the site, which impacts the company's ability to maximize energy and cost savings.
We've found a better way. Rather than bidding on sites piecemeal, large companies bring STS in to oversee the entire process. We get in early and serve as the designer, engineer, and project manager.
The first month in our process, we're auditing the sites. The second month, we're on site starting the installations. And within just a handful of months, the entire project is complete.
When we manage the whole process, we can slash the time needed to complete a complex retrofit in half. That's an extra six months of energy efficiency, which is a big deal for companies that spend millions a year on electricity.
How do we do it? Our process evolved over years of trial and error. As STS succeeded and grew, we gradually gained expertise and forged the connections to handle increasingly larger retrofit projects.
We've built this process for managing large retrofit projects on three pillars of quality:
Highly detailed audit data.
A powerful digital platform for audits and operations.
A network of trusted partners and contractors.
1. Data Makes the Difference
Not too long ago, we were hired to manage some lighting retrofit installations based on an audit that had been conducted by a different company. The client was a major telecommunications firm. (I won't mention their name, but you've heard of them.)
When we got on site, it was clear the auditor had made several errors. For example, many of the areas to be retrofitted were call centers where workers preferred dim lights. The auditors had designed a lighting scheme that called for much-too-bright fixtures.
The project was a mess, and we had to wait months for change orders to be approved. Meanwhile, our client asked us to perform audits on some additional locations.
The difference was night and day.
This is because when we go into an audit, we do more than simply count lights. We ask questions: How and when do you use your lights? Do you want them brighter or dimmer? Do you need sensors?
With this kind of highly detailed data, we're able to optimize a lighting plan that will meet our clients' payback expectations as quickly as possible while also creating a superior experience for the people who actually use the space.
A digital audit tool like SnapCount enables us to collect this critical data – from fixture type and size, to lens style, to ceiling height – and sync it up in one central location.
Incidentally, it took us 10 months to a year to clean up the mess the other auditing company dropped in our lap. In the buildings where we did our own audits, we completed the work in less than six months.
The way we use SnapCount has helped us differentiate ourselves when competing for other large clients.
For example, big corporations are particularly interested in controls right now. Advanced IoT controls help companies make the most of their space and tailor work environments for productivity. A productivity boost of even a quarter of a percent can equate to millions of dollars for large organizations.
Having the ability in SnapCount to log every single light, assign each one an ID number and color-code it puts us a step ahead of our competition when it comes time to program fixture-based controls for our clients.
2. The Right Tool for the Job
Communication has a magical ability to smooth over bumps in the road.
Going back to the example of our project with the huge telecommunications company, as our teams worked through the client's buildings, we occasionally encountered hiccups. We couldn't get into a locked room, for instance, or perhaps an area was closed for renovations.
No problem. Our teams just noted the issues in SnapCount on their mobile tablets and moved on. When we provide status updates every Monday to our clients, we could pass on the information, along with any notes from our contractors: "We just talked to Bob, and he said there's too much light. He asked if we could put dimming in."
Before SnapCount, all this communication had to be done manually. Our project manager would write it out, we would put it in a report, and we would send it to our client for feedback. Then we would wait.
Too often, retrofitters miss things and have to go back later to fix them. SnapCount ensures that doesn't happen. If we have a detailed audit, we can mark every room as we go along in the operations portal. Audit data slides seamlessly into project management mode.
3. People You Can Count On
Effective outsourcing is essential for managing large and complex retrofitting projects. You can't do it all on your own.
Going with the cheapest source of labor can lead to delays, shoddy work, and customer frustration. You need auditors and contractors who understand your process, share your philosophy, and are as committed to your customers' satisfaction as you are.
Over the years, we have developed a robust network of contractors at STS – to the point where we can confidently input their labor rate in terms of minutes-per-fixture into our SnapCount calculations. When we need auditors, we turn to StreamLinx for referrals to SnapCount-trained professionals.
My number one piece of advice for retrofitters looking to land Fortune 500 clients? Make sure you have plenty of external partners ready to go when you land something large.
Remember, a true win is not just conducting a good audit, but seeing the project through to completion and ensuring everything is done right, on time, and within budget. This requires meticulously managing every aspect of the project. Arm yourself with the right data, the right technology, and the right people, and you'll be on your way to bigger and better wins.