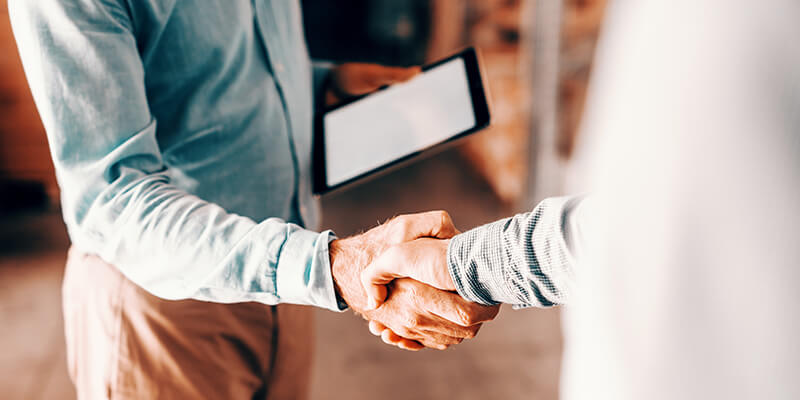 There's a new strategy in the lighting retrofitting business, and it's changing how many — and how quickly — deals close.
The conventional wisdom has been that to increase the volume of successful sales, you must make more sales calls, complete more audits, and send out more proposals.
But does flooding your sales funnel always translate into more closed deals? Or does it just result in more time spent chasing lukewarm leads?
Some retrofitters are rethinking the equation and are looking at the bottom of their funnel. Instead of boosting the volume of sales activity, they are focusing on increasing the speed, accuracy, and relevance of the proposals they send, so they present the right information to leads at the right moment in their decision cycle.
The approach makes sense: By focusing on "wowing" the prospect at the decision stage, these retrofitters are spending their time and energy making sure their proposals have the best possible odds of acceptance.
How do they do it? With quick generation of custom proposals and reports that can speak to the specific concerns a lead might have.
In a recent retrofit showcase webinar, I spoke with Customer Success Manager Christine Mallula about how customers are using SnapCount as part of their rapid project turnaround strategy to win projects over less prepared competitors. By focusing on the speed, accuracy, and relevance of their proposals, many of our customers, like Genesis Energy International, have seen sales growth of over 30%.
Put Lighting Retrofit Proposals on the Fast Track
In the prospect's mind, the decision clock starts ticking as soon as they agree to the lighting audit. Delivering a proposal quickly signals to the prospect that the retrofitter is prepared, professional, and ready to get started.
SnapCount's all-in-one platform helps auditors standardize the data collected and obtain additional details, or attributes, that can make or break a retrofitting proposal. Once collected, other team members have immediate access to the audit to speed proposal creation.
As Christine noted, capabilities like these are helping retrofitters become 80% to 95% faster. "In some scenarios, if it normally takes you a week to turn around a proposal, you could bring it down to a matter of hours or a day to get back to that same customer."
One customer in particular, Verde Solutions, replaced an internally built system with SnapCount, eliminating manual data re-entry and producing proposals twice as fast. Coupled with SnapCount tools for conducting professional site audits, these changes have delivered a double-digit win rate increase across the company.
Get an A for Accuracy
Rapid turnaround is almost always a positive - but not if it comes at the expense of accuracy. Few things can dampen the prospects of a deal more than a glaring error or miscount. And if you do win the business, that inaccuracy may cost you in profitability.
A proposal that arrives swiftly inspires confidence. A proposal that is pinpoint accurate builds trust. The SnapCount platform allows you to make specific fields mandatory so nothing is missed. Features like validators allow retrofitters to double-check their work, ensuring crucial information and important rebates aren't missed
Lynn Hawkins of Sustainable Turnkey Solutions has incorporated the benefits of SnapCount into his sales pitches and has seen many of his relationships turn into non-bid scenarios. Proving to your customer how organized and fast you are, and that you listened to their specific needs, is a powerful trust and relationship builder.
Speak the Customer's Language
When it comes to winning retrofit projects, appealing to the right buying motivation is key. Having options in how you present audit data allows you to make the most compelling case to your intended audience.
For example, from one set of audit data, you can generate multiple quote versions: good, better, best options, interior only, exterior only, interior and exterior only, material only, etc. SnapCount's partnership with Selling Energy shows you how to prospect and speak in your customer's terms. If the prospect is a restaurant, you might want to compare the planned savings to the number of meals served, or for a hospital, the number of beds filled to show the savings. This will quantify just how impactful taking action on your proposal will be.
Our partnership with Encentiv Energy means retrofitters have accurate, instant awareness of rebate programs nationally so the prospect sees a complete picture of the relevant lighting rebate opportunities in their state.
A proposal that proves value to your customer in the way that is most meaningful and relevant to them is more likely to result in closed deals than a blizzard of one-size-fits-all proposals.
Put your proposal process on steroids with SnapCount. Get further details from our experts in the full webinar recording, here.