The past few years have been a roller-coaster ride, to say the least, for the world economy as a whole. And energy retrofitters have been subject to many of the same dizzying swoops.
One day it seems like business is booming, and the next, demand bottoms out. Or demand skyrockets, but you can't get the materials you need to complete your lighting projects on schedule.
The future looks to be more of the same.
The ups and downs (and sideways) of the energy retrofit industry have been coming so quickly, it might be hard to keep up — or plan for how your business should respond.
As we approach the halfway point of 2022, we thought it would be a good time to take stock of the energy retrofit industry and where it's heading in the months and years ahead, so you can adjust accordingly and keep your business thriving.
The following three corporate and economic trends represent challenges and opportunities for energy retrofitters throughout the rest of 2022 and beyond.
1. Supply Chain Backups, Inflation, and Labor Shortages

In the not-so-distant past, lighting manufacturers were reliable at delivering products within a reasonable timeframe, while maintaining steady prices.
But events of the past two years have made ordering lighting products more unpredictable.
The supply chain disruptions that clogged ports and delayed shipments in 2021 have continued in 2022 (although at a slightly less dramatic level). And lighting manufacturers continue to run into problems on both ends: sourcing raw materials and getting finished products through the supply chain for delivery. Lead times for ordering products that once were two weeks (pre-pandemic) are often six to eight weeks (although more predictable in 2022) — and sometimes even longer. And raw material shortages have made some lighting products incredibly scarce.
Inflation has forced some lighting manufacturers to revise their prices upward on a near-monthly basis (meaning the estimates for an LED lighting retrofit project this month will not necessarily be correct next month).
Labor constraints, another aspect of the post-COVID economy, have hit the energy retrofit business hard. As we reported last summer, an ongoing labor shortage — exacerbated by the pandemic and the "Great Resignation" — has caused some retrofitters to delay projects and turn down opportunities.
How to Respond as an Energy Retrofitter
With prices continuing to advance and manufacturers' inventories low, the best time to start a retrofit project is now. Experts don't expect inflation to reverse anytime soon: Advise your customers that any delays may lead to higher prices and longer lead times.
At the same time, recognize that some of your customers may be gun shy about launching a project in the current economic climate. We've heard from several SnapCount users that purchase orders have been slow in coming even after budget approval.
One way to prevent any single large customer from restricting your revenue stream is to increase your pipeline. In other words, making more calls, establishing partnerships, and putting more deals in place. Putting all your eggs in one basket is risky even in the best of times.
Energy retrofit software like SnapCount can help you land deals faster by streamlining the audit process, shortening the time from audit to proposal, and eliminating costly errors.
2. Electric Vehicle Charging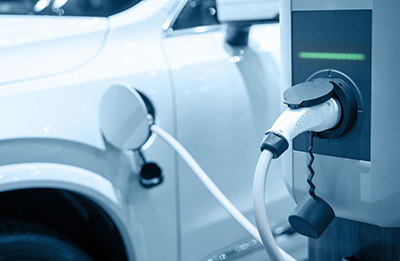 The electric vehicle (EV) revolution is well underway.
In 2021, global sales of electric vehicles more than doubled, from 3.1 to 6.7 million. In the United States, EV sales grew 85% from 2020 to 2021, and there are now more than 600,000 EVs on American roads. Even organizations such as the U.S. federal government are electrifying their massive fleets.
Very soon, EVs will be the go-to option for new car buyers. To accommodate all these vehicles, 300 million charging points will need to be installed worldwide (according to the World Economic Forum), including 11 million workplace chargers and 23 million public chargers. This represents over half a trillion dollars in cumulative investment globally.
How to Respond as an Energy Retrofitter
Many of your customers and potential customers are already planning for an electrified future.
Companies and other building owners see EV charging as a key amenity for attracting talent, tenants, and customers — and a way to showcase their commitment to sustainability. The presence of EV charging stations can also boost property values and help building owners qualify for incentives and tax credits.
EV charging station installation is a natural and in-demand complement to lighting and energy retrofit work. Adding it to your services puts another tool in your bag as an energy retrofitter, positions your business as a market innovator, and establishes you in a prime position as the market accelerates.
3. Sustainability as a Strategic Initiative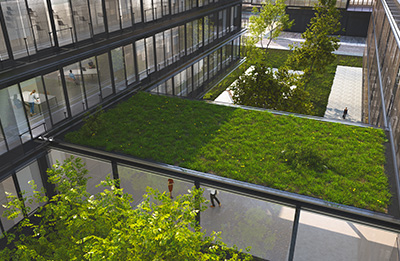 Not too long ago, energy retrofit projects were primarily driven by return on investment: The environmental benefits of LED lighting, intelligent building controls, and EV charging were often considered nice to have but incidental. But the past few years have seen a shift in corporate thinking. Government regulations, public opinion, and consumer preferences have all helped shift the corporate mindset.
Perhaps the greatest push, however, has come from young employees.
Millennials and Gen Z are extremely environmentally conscious. In fact, according to a 2021 Deloitte study, climate change/protecting the environment was the top concern for Gen Z (at 26%) and the third-most pressing concern for millennials (also at 26%).
And they're increasingly pressuring their employers – and the companies with which they do business – to step up.
This has led companies of every size to set ESG (environmental, social, and governance) standards and push for outcomes like net-zero emissions. PepsiCo's pep+ initiative is one example. The soft drink maker's ESG goals include achieving net-zero emissions by 2040, sustainably sourcing 100% of key ingredients by 2030, and designing 100% of product packaging to be recyclable by 2025.
How to Respond as an Energy Retrofitter
It's not that building owners no longer care about saving money through energy efficiency. They do, but now they're assigning higher values to sustainability and other ESG metrics.
The best way to win new customers? Demonstrate how an energy retrofit is a win-win-win: Not only do businesses get the financial benefits, but they reduce their environmental impact and keep their customers (and employees) happier.
Keep in mind that many of your potential customers have made promises to their customers and employees to reduce their carbon footprint. They may be interested in energy upgrades that help them fulfill their promises even if the financial ROI isn't a showstopper.
This is an opportunity to expand your services, grow your business, and meet your own sustainability goals.
SnapCount can help your energy retrofit business maximize opportunities like corporate sustainability initiatives and electric vehicle charging. Find out how much SnapCount can save you with our energy audit savings calculator.