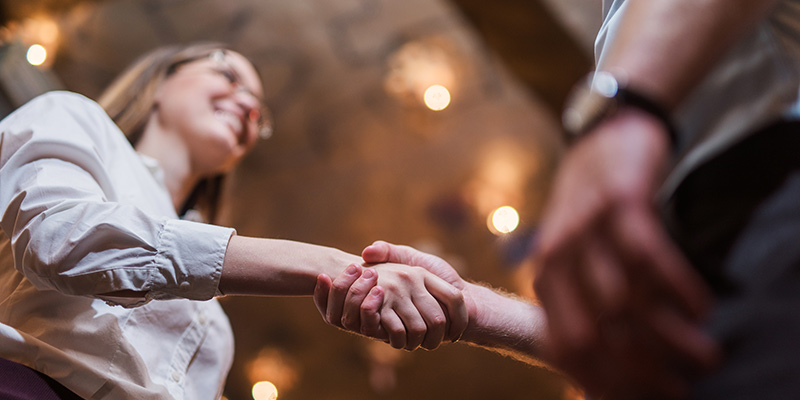 For many lighting retrofit companies, the idea of landing a large, national account sounds pretty good. In reality, working with larger companies brings its own set of challenges.
During our recent SnapCount Retrofit Showcase we were joined by Lynn Hawkins, the CEO of Sustainable Turnkey Solutions, who has deep experience landing and managing such large national accounts.
Here are the strategies he recommends to help you secure large national accounts, using lighting retrofit software to set you — and the customer — up for success.
1. Be Proactive and Do Your Homework
Taking the initiative shows you have the drive and the professionalism to manage large, complex projects and be a reliable long-term partner.
Reach out to big organizations before they reach out to you. Hawkins advises:
"Try to be the first one in. Don't wait for somebody to call you and say, 'Hey, this has gone out on the street, we want you guys to bid on this.' Get in front of the target company as soon as you can."
- Lynn Hawkins, CEO, Sustainable Turnkey Solutions
This strategy puts you in prime position to get in on the ground floor and help develop the customer's program.
The alternative is less appealing: being brought in to bid on a large program that someone else (either someone internal or a property management company) is running. In that scenario, you'll have to live with their decisions, solutions, and any resulting issues down the road. It's better to be in the driver's seat.
Additionally, set yourself apart by showing customers that you've looked at all the available rebates, financing options, tax credits, manufacturers, solutions, etc. This demonstrates your capabilities and gives them a comfort level with the amount of thought you put into their project.
2. Set Yourself Up for Success with Lighting Audit Software
Another advantage of getting your foot in the door early: Managing the program rollout — especially site audits. Big companies don't always have the capability to centrally manage accurate site audits. Or, they may have worked with multiple companies over the years leading to a patchwork of information.
Hawkins warns, "A maintenance person or contractor may have walked a site and noted '900 two-by-four troffers, 800 canned lights.' You have to have good data going in, especially when you are potentially talking about millions of lights."
Conducting your own audits using a lighting retrofit software like SnapCount can help standardize the information. Accurate site audits showcase your expertise and help prove your value.
SnapCount ensures lighting audit accuracy by avoiding the errors that can happen when handwritten notes are transcribed or when auditors collect data differently. It also helps you progress beyond collecting basic data on fixtures, quantities, and burn hours to capture specs like how a fixture is mounted, the style and size of a lens, controls information, ceiling and fixture height, and much more.
3. Be Patient
Often, the bigger the company, the slower the process. Major initiatives like a company-wide retrofit project can take time to launch at large companies. Understand that large organizations will have a long sales cycle, so you may have to keep at it for a while.
A large reason for this is the customer's finances. Securing the capital for a large-scale project takes time and a lengthy chain of approval. And as most companies want to put most of the profits back into their products and the bottom line, they may not be excited about the idea of tying up a lot of capital into one project.
For example, a global customer that is already spending $60 million a year on energy efficiency projects may balk at a lighting retrofit program that will cost $200-$300 million on its own. To do that project using capital would eat up the company's entire energy budget. But delaying a retrofit project comes with its own costs. Fortunately, there are options to make the cost much easier to swallow.
Hawkins explains: "When we put proposals together, we offer multiple funding options. Whether that's financing through a traditional lease or loan, a program through the local utility company, a PACE program through the federal programs, or Lighting as a Service (LaaS), where we are paid back via the energy savings."
With Lighting as a Service (LaaS), the company isn't restricted by the availability of capital. This may give them the latitude to undertake a larger project versus. restricting it to just a few sites. LaaS is the path some of the large ESCOs are taking and it may be the future for a lot of large multi-site companies.
4. Build Relationships and Trust
For smaller retrofit organizations that want to land these larger companies in a few years, Hawkins recommends getting skilled at forging partnerships with customers.
One option is a utility bill analysis. Hawkins suggests going back over two or three years of the customer's utility bills to look for errors or anomalies. "We're finding 70-80% of the time that there are errors. The utility company just shrugs their shoulders and cuts them a check or gives them a credit back." Securing free money is a great way to generate goodwill.
Another is to present customers with several options, so they can make a strategic choice. Hawkins says, "If I'm going to hire somebody to give me a new roof, I want to see the most expensive roof that will lasts 50 years, I may never pull the trigger on that option, but I would like to know you're able to provide a complete solution."
SnapCount's cloud-based audit data and custom report templates make it easy to generate additional proposal versions in formats that suit the audience's information preferences and make a big and lasting impression. For instance, you can give the big-picture people an infographic style one-pager that features the most compelling savings stats, while still satisfying the number-crunchers with access to the source data.
Show your potential customers that you are on their team, looking for ways to save them money and capable of helping them meet their objectives. These are the qualities the large, national companies are looking for in a partner. An operation that runs efficiently and professionally with lighting retrofit software is ahead of the game.
Want to hear more from Lynn Hawkins? Listen to the full webinar: Successfully Managing National Accounts Webinar, here.