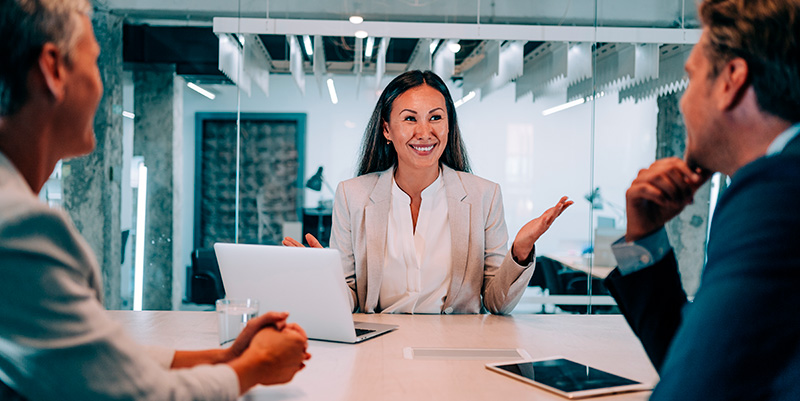 When you purchase lighting retrofit software, you can't afford to lose time figuring out how it all works. You want to hit the ground running to start reaping the benefits the software is intended to offer.
At SnapCount, we've designed our onboarding process to ensure you can do just that. We have some experience, after all — with more than a quarter-million projects initiated to date, we understand your priorities (and the things that get in their way).
While there will always be a learning curve when it comes to learning a new piece of software, we're here to help you succeed, starting with your first day of onboarding. Here's what you can expect.
From Kick-Off to Full Adoption in Just 30 Days
One of the benefits of using SnapCount is that we have a dedicated support team to help you every step of the way.
You'll get to meet them during the kick-off call that begins your onboarding journey.
During this call, we'll introduce the first steps of the process, along with a roadmap for the next 30 days. This map is designed around a series of milestones, starting with an online training program and continuing with regular check-ins as you get to know the software's auditing functionality. Having this structure in place also lets you keep track of your progress and identify areas where you might need more help.
As you continue your training, the support team is just a phone call away. Our support staff is available to answer your questions from 8:30 am to 5:30 pm EST, and can help you navigate workflow concerns as you move from audits to the SnapCount quoting process and beyond. Even after you've fully adopted and begun using SnapCount in the field, you'll continue receiving support to ensure the process goes as smoothly as possible.
Your SnapCount Champion Keeps Us Aligned With Your Goals
One of the best ways for us to make sure we're supporting your business goals is to work closely with your internal team.
On the initial kick-off call, we'll identify a "SnapCount Champion" — the person who will serve as the project owner and who will oversee the team's adoption of the platform.
For larger companies, we'll also look for an executive sponsor who can serve as the voice of your leadership group to our team. They'll help us understand your company goals so we can tailor our services and help you achieve them. Whether you're looking to increase your number of projects, expand into new markets, or improve your closing rates, building this alignment into the onboarding process ensures you see great results.
Enjoy an Onboarding Process Tailored to Your Organization
From the very beginning, we'll work to tailor your onboarding and training to the needs of your organization. For larger organizations, we can work with a designated pilot team that adopts SnapCount early and helps train other employees.
Smaller businesses may not take the pilot team approach but will still enjoy the benefits of personalized training. We know you need to be nimble, and our onboarding process is built to help you hit the ground running.
We can even adjust your training period, depending on your company's goals. If you've got aggressive training targets you want to meet, we'll work to make sure that you meet them.
How to Ensure Best Results During the SnapCount Onboarding Process
SnapCount is a powerful software platform, and there's a lot to learn if you want to get the most value out of it.
That's why it's critical you take the time to complete the full training.
While it may be tempting to skip the videos or try to figure it out for yourself (never enough hours in the day, right?), our training program is designed to be the most efficient way for you to learn the full capabilities of the software. The best way to ensure your own success during the onboarding process is to complete the full training as scheduled.
Get Support During Periodic Reviews with Your Account Manager
SnapCount was designed to help you grow the scale and quality of your business while enhancing your ability to execute in the market. To make sure we're fulfilling that mission, you'll be entitled to periodic business reviews with your industry-expert account manager.
Whether you want ideas for improving your sales, tips on ensuring project success, or guidance on how to get the most out of SnapCount, your account manager is your dedicated resource to help you do better business.
You Benefit From Lighting Retrofit Software Support From Day One
And don't forget, whether you're in the early days of the training process or using it out in the field, you can always count on us for support.
When you need help while you're out on an audit, you can't afford to wait around for help. Our team responds quickly so you can save time. If you need help during certain parts of your audits, a live team will be standing by to assist. They understand not just the software but also the industry.
You'll get helpful, accurate guidance, when you need it, from people who will listen to and understand what you're looking to accomplish.
Seriously, we've got your back.
SnapCount's Best Practices Are Designed Around Data
We've said it before, but it bears repeating: Retrofitters just like you have used SnapCount to initiate more than 250,000 projects.
Each of those projects have generated helpful data, which we constantly analyze and evaluate to discover new things.
This data, combined with the conversations we have with SnapCount users, allows us to identify the best practices for using the software and then share those practices with you. From helping you navigate SnapCount's advanced features to offering guidance on overcoming customer objections, our recommendations are rooted in the real-world experiences of retrofitters across the industry.
Data-Driven Lighting Retrofit Software
We also use that data to continually improve the software itself. As the retrofit industry grows, and we see the way users apply SnapCount to their projects, we're able to continually update and improve the program to better serve the way people work.
Our latest refinements include a new interface designed to help users quickly adopt the software and unique features like a 360-degree camera to help retrofitters more easily capture everything they need to make a project successful.
Updates like these aren't just new bells and whistles. From your very first day as a user, we're working hard to ensure that SnapCount will help you be more efficient and win more business.